My family is committed to building a school because we believe in building tomorrows
HELP BUILD A SCHOOL
We believe in the power of education
Education changes everything about a child's future – higher income, better health, gender equality, and brighter tomorrows. It touches every area of a child's life.
Education is an unstoppable force for good.
It is the secret weapon that can change the world.
Too many children don't even have a school
We want every child with a desire to learn to have a quality education
31 million African children don't have a school to attend
My family is extraordinarily fortunate to have great schools right in our community. It's hard for us to even imagine that 31 million children in Sub-Saharan Africa wake up each day without a school to attend. But today, far too many children lack access to quality education.
In Uganda specifically, the national government has made a commitment to provide universal access to primary education. Yet, over 600,000 primary school age children remain out-of-school. Many Ugandan public schools lack even basic infrastructure because they are underfunded.
My family is committed to changing this, and would love for you to help us on this mission.
We are partnering with Building Tomorrow to build a primary school in rural Uganda.
We call this: Project Secret Weapon
Let's build a school together
Building Tomorrow is a non-profit organization in Indianapolis, IN that is committed to improving access to quality education for students in East Africa. Building Tomorrow works with local communities to build schools in hard-to-reach rural areas. Together with local community members, they construct a 10 room primary schoolhouse that is easily accessible to children in surrounding villages.
Building Tomorrow works with the local government to launch the school's programs, and help train and build the capacity that sustains the school as a catalyst for change throughout the community. Partner communities donate at least 3 acres of land for their school and contribute 15,000 hours of labor to build the school. By building the capacity of local School Management Committees, Building Tomorrow is able to ensure that the school is sustainable long-term.
So far, Building Tomorrow has launched 34 operational schools, with another 13 under construction.
Each school has 7 classrooms, an office, a library, toilets, a field for play, and learning space for up to 315 students.
Join us. Together we can create brighter tomorrows.
Unlock the secret weapon of education
 Join us in building brighter tomorrows
Building Tomorrow is a registered 501(c)(3) non-profit organization. Their tax ID is 56-2614329. Once your donation is processed, you will receive an email receipt that may be used for tax purposes.
Amount Raised for $30,000 Goal
What Your Donation Can Do
Latest Updates from Project Secret Weapon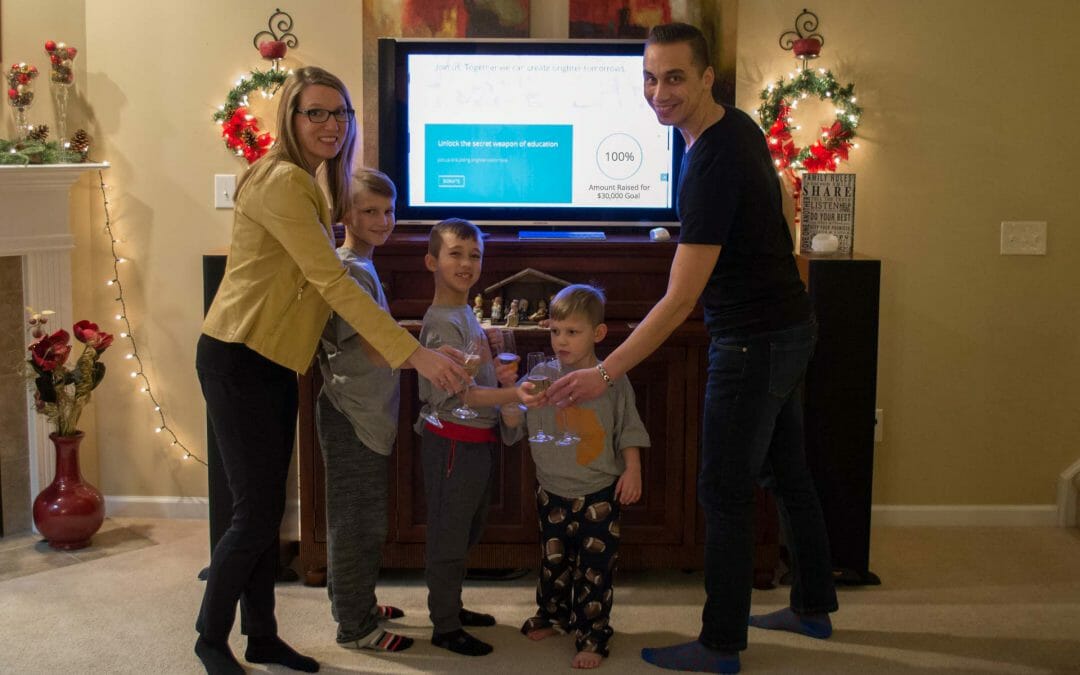 We are so excited to announce that we have met out our goal for Project Secret Weapon to raise $30,000 in 2017. A huge thank you to everyone who contributed to this awesome adventure! Closing out 2017 by Celebrating the Success of Project Secret Weapon We couldn't...